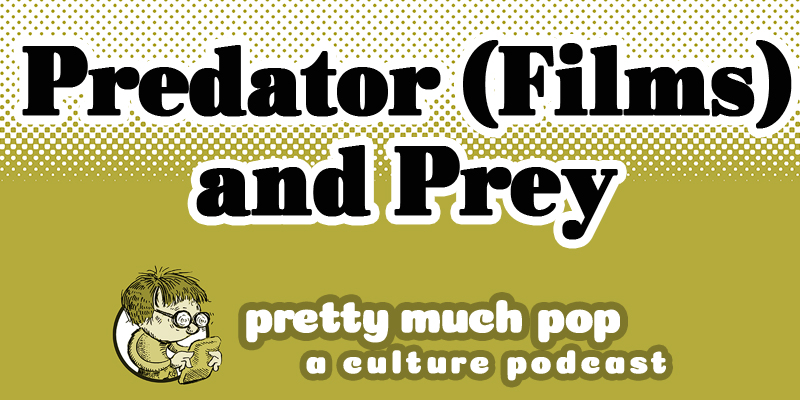 Due to the brand new movie Prey by Dan Trachtenberg and Patrick Aison, we now have six movies (beginning with 1987's Predator) that includes the dreadlocked, camouflaged, infrared-seeing race of alien hunters who've apparently been flying round amassing our skulls for 300 years.
Fortunately, the brand new movie is sweet, and provides to the latest spate of Indigenous-centered media, with its younger, feminine Comanche protagonist taking up evil French bison-killers, her sexist friends, and a mountain lion, along with a comparatively low-tech model of what many comedian books have referred to as a Yautja.
We discuss what makes for a very good Predator movie, the attraction of the monster (and when within the movies it will get revealed), the pacing of the movies, the music, path, results, humor, social commentary, and extra.
Just a few of the articles we consulted included:
This marks the primary episode of Fairly A lot Pop season three, the place Mark Linsenmayer's recurring co-hosts will by default tentatively be these you'll hear right this moment: Philosophy prof/leisure author Lawrence Ware, novelist/writing prof Sarahlyn Bruck, and ex-musician, ex-philosophy grad scholar, and now ex-research supervisor Al Baker. The assorted convocations of musicians, comedians, et al, will nonetheless occur too, however will at the least alternate with some permutation of that core group.
Hear extra Fairly A lot Pop. Help the present and listen to bonus speaking for this and practically each different episode at patreon.com/prettymuchpop or by selecting a paid subscription via Apple Podcasts. This podcast is a part of the Partially Examined Life podcast community.
Fairly A lot Pop: A Tradition Podcast is the primary podcast curated by Open Tradition. Browse all Fairly A lot Pop posts.